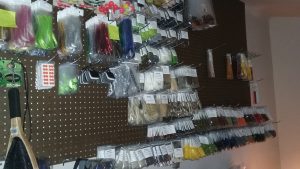 Looking for fly fishing and tying supplies?  We've started up a small shop to help fill some of those needs, and help keep the lights on.
For now, you can find our stuff on our ebay shop here:  http://stores.ebay.com/sjwood2/Fly-Fishing-/_i.html?_fsub=19383296014
Feel free to contact me at jrodwood@gmail.com if you're looking for something in particular, and I'll do my best to help.